Why should social media be incorporated into the museum's collections ?
Imperial War Museums has recently embarked on a collaborative research project with King's College London to investigate what impact social media has had on the contemporary conflict environment. This paper will explore if and why social media should be incorporated into the museum's collections, some of the considerations for the museum in seeking to develop this aspect of its collections and how it might practically be achieved.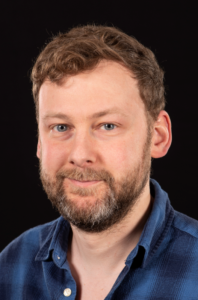 Chris Cooper
Chris Cooper is senior curator working in the Contemporary Conflict team at Imperial War Museums London. He is responsible for the museum's collections relating to the Iraq War and campaigns against ISIS. Current research interests also include the potential role for social media in the museum collections. Prior to his role at the IWM, Chris worked at the National Army Museum, and between 2011 and 2017 on new nationally-funded permanent gallery spaces. He also chaired the committee responsible for considering and facilitating all museum acquisitions and disposals.